Visit PEC at Snaxpo! It's only 2 weeks away.
Build it. Fix it. Move it. When you need it, we do it.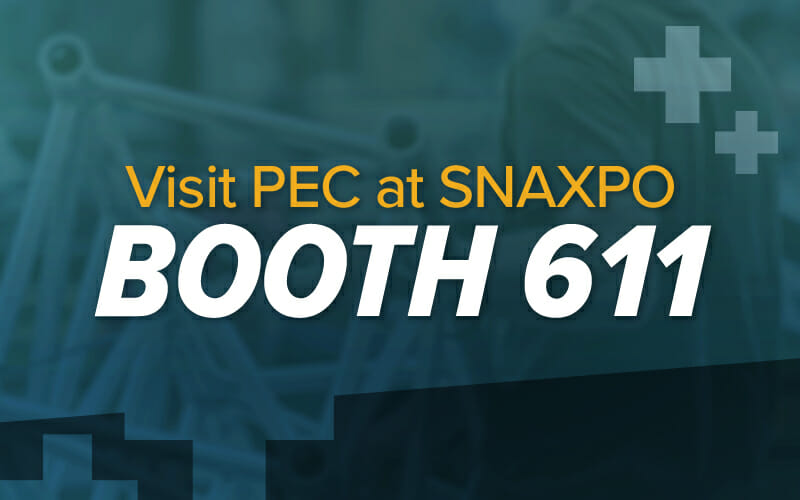 Snaxpo is almost here. It's 2 short weeks away! Things are busy around here as we are gearing up to attend Snaxpo, one of our favorite industry events.   Are you interested in setting up a meeting with us? Get the latest on what we are doing and see first hand how we are doing more than ever before! We would love to set aside some time to speak with your and/or your team about upcoming projects PEC can assist with. Click here to set up a meeting us at Snaxpo. If your schedule allows and you have some extra time while you are in town, are located just east of Metro Atlanta and we would be happy to show you around. We can give you a tour of our facilities and show you how Process Equipment and Controls operates. Let us tell you about the PEC promise.
No time for a meeting? That's fine, we understand how busy things get at these events but we would still love to see you. Be sure stop by booth 611 to say hi.
Have you registered for Snaxpo yet? If not, you can here.